1/254 Superfine and Soft SD type Metallic Yarn
Product Detail
Product Tags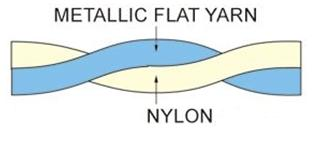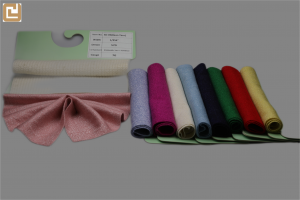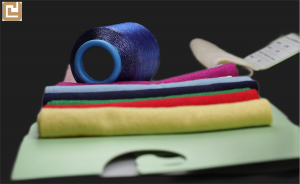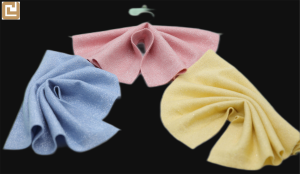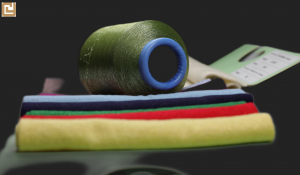 Dongyang Morning Eagle Line Industry Co., Ltd. launched SD\SX series, which are very suitable for making high-quality clothing and accessories. The thickness of this product is only 12MIC, and the width is 1/254″, which is currently the thinnest and softest gold and silver wire in the world. Made of 40D/15D nylon, it can be used for knitting, woven and other clothing types, even as underwear and stockings.
One of the main features of this series is that it can meet the requirements of nylon post-dyeing, and it also has a certain antibacterial function. It is exceptionally soft and can be used with premium yarns such as cashmere to enhance the luxury of the final product while maintaining the original texture of the material. With its delicate texture and antimicrobial properties, this product is perfect for creating clothing pieces where comfort and style are a priority.
SD Type Metallic Yarn is only 10um thick and 1/254″ wide with matching yarns made from 40D nylon gauge and 14G spread making this product ideal for a variety of textile applications. The product's ability to refine silk makes it a An essential part of any knitting enthusiast's toolbox. It is perfect for creating unique designs, patterns and textures in your fabric.
Dongyang Morning Eagle Line Industry Co., Ltd. is proud of being able to provide more than 2000 varieties of products, 95% of which are reasonably stocked. The gold and silver thread products produced by the company are widely used in various fields such as knitting, woven, ribbon, clothing, embroidery, colored thread, craft gifts, etc. In addition, the company produces extremely fine, soft and thick threads to meet even the most demanding specifications. Our products have been widely used by companies worldwide, and we have become a trusted supplier of high-quality yarns. In Dongyang Morning Eagle Line Industry Co., Ltd., we firmly believe that we only provide the best products for our customers. Our commitment to quality is only matched by our commitment to innovation, and we continually strive to improve our products so that they can meet the changing needs of the marketplace. In conclusion, the SD\SX collection is a great choice for those who want to add a touch of elegance and sophistication to their clothing and accessories. At Dongyang Morning Eagle Line Industry Co., Ltd., we assure you that we have everything you need to realize your textile design dreams. Contact us today and let us help you create the perfect clothing and accessory look.
---
---
---
Write your message here and send it to us