Hot sale Lurex yarn SX type metal thread embroidered metallic yarn
Product Detail
Product Tags

Introducing 1/254" SX Style Metallic yarn, the thinnest and softest thread in our line. This high quality yarn is versatile and will take your knitting experience to a whole new level. Our products are designed to provide strong tensile strength and elegant lustrous colors, making them perfect for high-end knitwear. In addition, skin-friendly materials provide a delicate touch, ensuring that your creations will not irritate your skin or cause any itching.
At DONGYANG MORNING EAGLE LINE INDUSTRY CO., LTD., we have been producing gold and silver metallic yarn, embroidery thread and glitter for over 12 years. Our extensive experience in the industry is reflected in the exceptional quality of our products, each of which is specifically designed to meet your unique needs. Our SX style wire is no exception.
1/254" SX type metallic yarn is 10um thick and 1/254" wide. It's made from partner yarn 15D*2 nylon in 16G gauge. These specifications make it a versatile product for a wide range of applications including sweaters, knits, tricots, jacquards, embroidery, stockings and more. Whatever your project calls for, our SX Type Metallic Yarn will add an extra touch of elegance and sophistication.
One of the most notable features of our 1/254" SX Type Metallic Yarn is its antimicrobial properties which have been integrated into the material. This ensures that your knitting projects will always look fresh and clean without any unpleasant odors or Discoloration. This is especially important when making items such as sweaters that require frequent laundering.
Our SX Type metallic yarns are also very soft and easy to process, making weaving a pleasant experience. It glides smoothly in your hand without tangles, allowing you to focus on your creativity and sewing.
To sum up, the 1/254" SX Type Wire from DONGYANG MORNING EAGLE LINE INDUSTRY CO., LTD. is a quality product that will take your knitting projects to new heights. Its strong tensile strength, Elegant lustrous colors and skin-friendly materials make it an excellent choice for premium knitwear, while its antimicrobial properties ensure your creations stay fresher and cleaner for longer. Order your SX Metallic Yarn today and let your knitting Take it to the next level!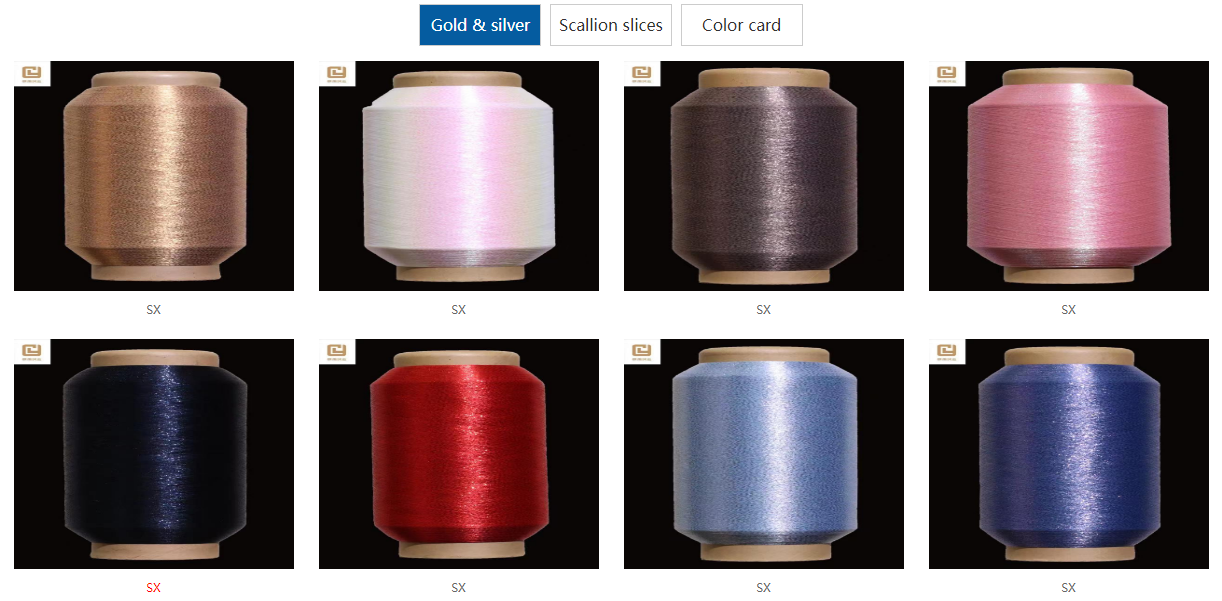 sweaters, knitwear, tricot fabric, jacquard fabric, embroidery, stocking, etc.
---
---
Next:
---
Write your message here and send it to us