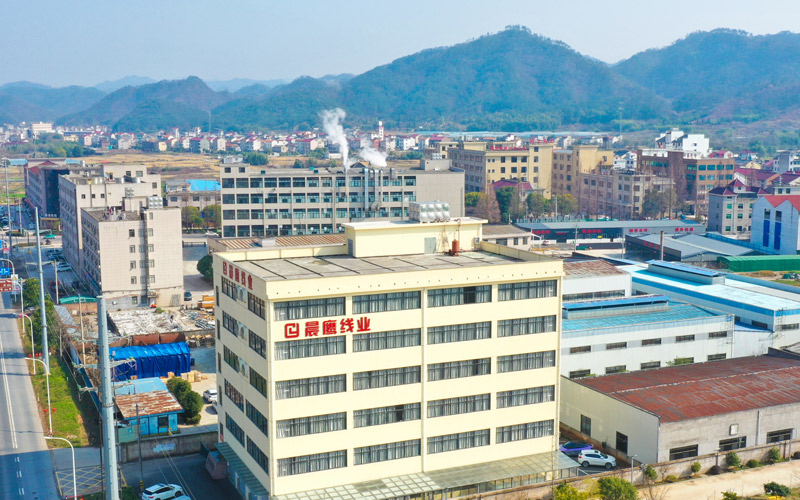 Dongyang Morning Eagle Line Industry Co., Ltd. is a modern factory specializing in the production of various types and specifications of metallic yarn and thread. We established and ventured our business operation in 2011. The factory area is 2000+ square meters, with 50 employees. Besides, we have set up two retail stores in Dalang, Guangdong and Puyuan, Zhejiang. There are more than 2,000 models, and 95% of the products are reasonably stocked.
Our products are widely used in knitting, textiles, ribbons, garments, embroideries, colorful threads and craft gifts, etc. In addition to the standard, we have super fine, very soft and very thick threads, as well as metallic threads in various fields popular in Europe and North America, among which the thinnest and softest knitted underwear thread is our proud. Under the high efficient, ordered and scientific management, we will continue to serve general customers wholeheartedly with good quality and reasonable prices. Our mission is strived to be the highest-quality and high grade metallic yarns dedicated to our customers.
Product Process and Equipment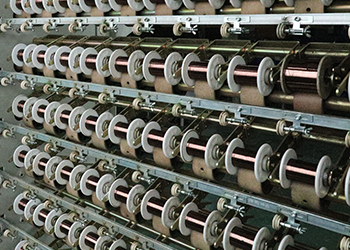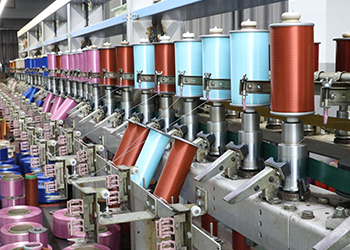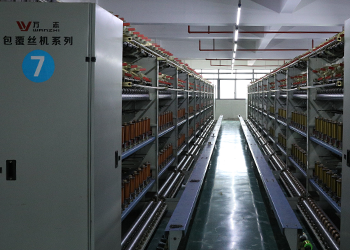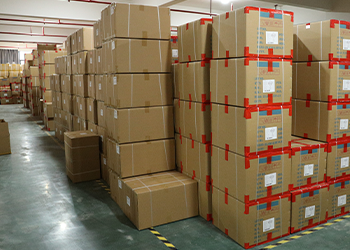 We have 9 sets of covering machines, 3 sets of doffing machines, 4 sets of shredding machines, and 1 set of rewinding machines. The production capacity can reach to 60,000kg one month.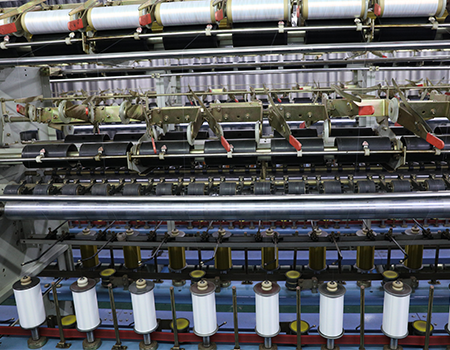 Incoming material inspection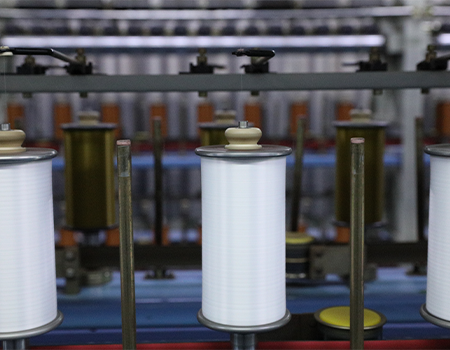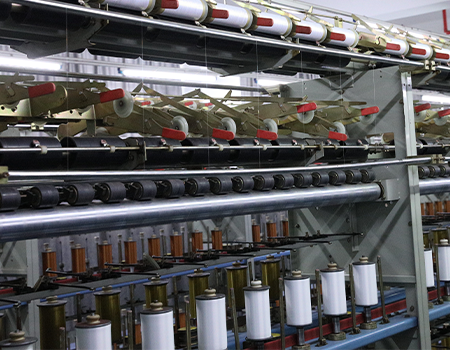 Finished product inspection
From the raw material procurement to the finished product packaging, there is strict lot number management to avoid mixed use and eliminate lot color difference.
Headquarters sales team and other two sales team from retail stores are committed to providing customers with quality services.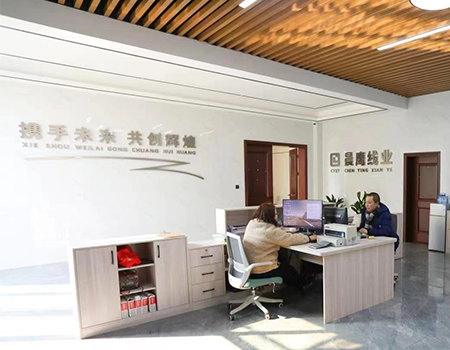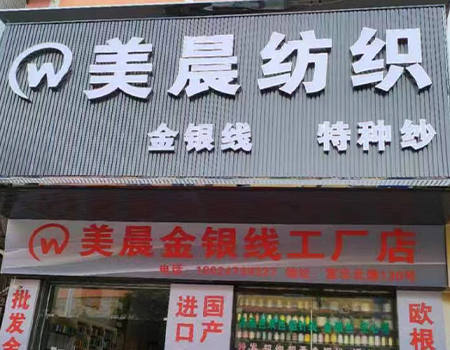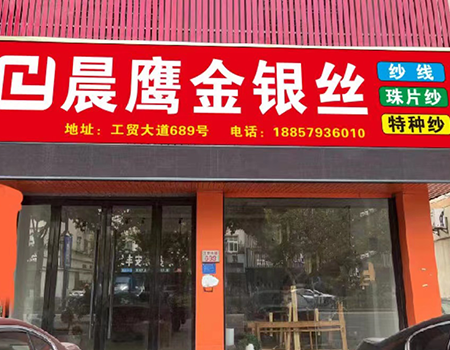 Fast and Professional
Service Response
Listen to customer needs and respond quickly. For different types of different products and their different technical parameters, we provide professional technical support to provide parameters on how to properly handle them, so as to satisfy customers with the best quality products.