2024 popular yarn "GOLD and SILVER" give you different style
There are fresh elements in vogue every year, and there are many fresh elements this year. This kind of gold and silver silk is one of them. It sounds like a strange name, but in fact, people can really be a group of dark horses. These three pieces of gold and silver silk single products with their own high sense, bring you a different style!
1. Metallic coat
How can you not wear a coat in winter, coat is essential, this kind of gold and silver silk coat, really recommend you to try, it will bring a polarized color, in different places of light, the color looks different, but this kind of polarized light is not so obvious, is a low-key natural flash sense, not tacky, but with a senior sense, The coat is integrated with some gold and silver wire, and it becomes tall in an instant. Wearing such a coat in winter, you will become eye-catching in the crowd, bringing you a different style!
2. Metallic sweater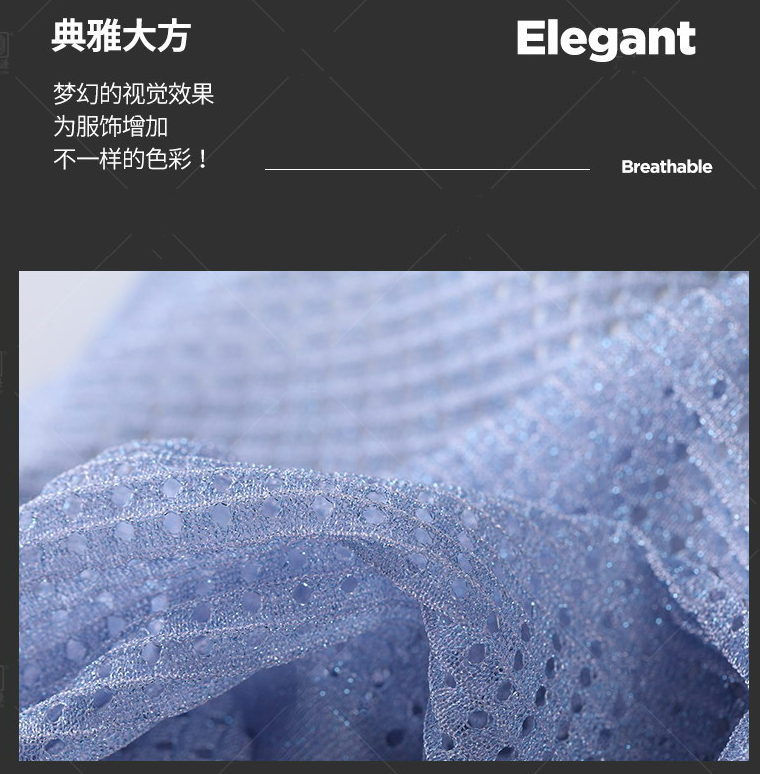 In fact, many people have been exposed to the gold and silver silk sweater, the first impression of this sweater is: this thing does not tie ah? You don't have to worry about this problem, it will not tie at all, because this sweater is not woven with gold and silver wire mixed in the wool, but directly woven with the kind of yarn with gold and silver polarization effect, so there will be no tie problem at all, but also very close to the skin, in the sun will also shine, really beautiful, What woman doesn't have a crush on such blingbling? Compared with ordinary sweaters, this kind of really too special, with its own high sense, let you wear a different taste!
3. Metallic wide-leg pants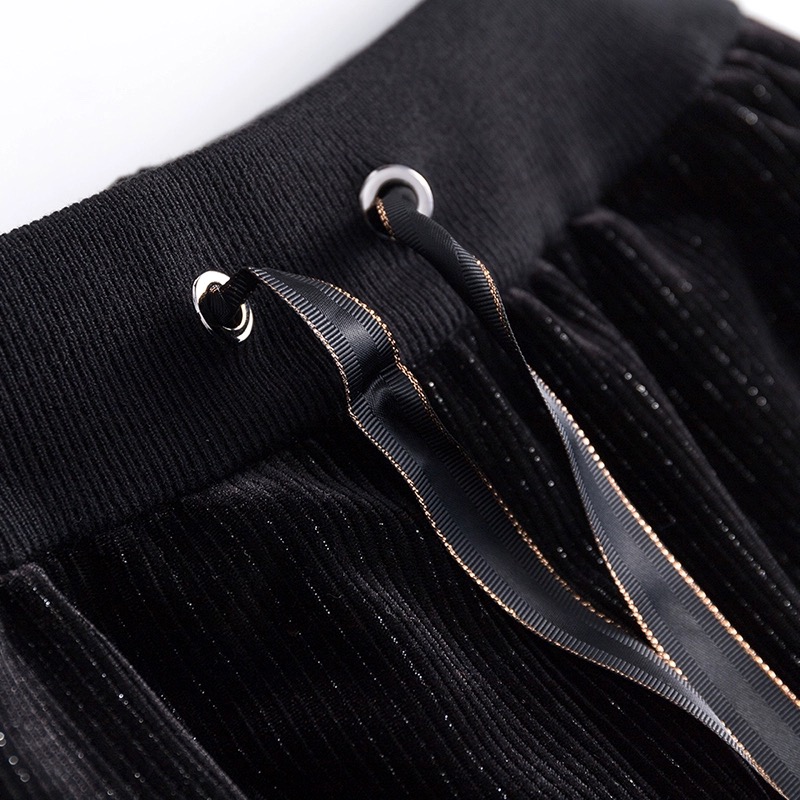 In the winter single product, the position of wide leg pants is also important, its atmosphere is thin, so many people can not leave it, but wide leg pants wear to wear, also that a few styles, everyone must be tired of wearing it, so you are time to try this kind of gold and silver silk wide leg pants, in fact, its principle and gold and silver silk sweater is almost the same, The element of gold and silver wire is added to the ordinary wide-leg pants, which makes the whole pants sparkly. More importantly, it is because of the polarization effect of pants that the pants will be slimmer and friendlier to the girl with thick legs. And with a high sense, very grade, give you not the same style!
---
Post time: Nov-16-2023